Bluestone, holiday lodges in Pembrokeshire - Narberth
Contact Bluestone

Bluestone, in the heart of Pembrokeshire Coast National Park, is an all year round, 5 star short break destination like no other. Unwind in beautiful lodges set on a tranquil hill around a traditional village. There are activities and facilities to suit everyone, from toddlers to adrenaline junkies to those in search of an ultra relaxing experience.

Bluestone boasts luxury accommodation in lodges, cottages and studios. The Bluestone village features shops, restaurants, a pub, wine store and a superb spa, while in the neighbouring valley are two of Pembrokeshire's premier leisure facilities: the Adventure Centre and the Blue Lagoon water park.


<!-This will desplay website and url if its higher than rank 7 ->
Description & Facilities

Photos & Video

Directions

Local Area
Accommodation & Prices
Bluestone, in the heart of Pembrokeshire Coast National Park, is an all year round, 5 star short break destination like no other. Unwind in beautiful lodges set on a tranquil hill around a traditional village. There are activities and facilities to suit everyone, from toddlers to adrenaline junkies to those in search of an ultra relaxing experience.

As we may have mentioned, Bluestone is set in 500 acres, which is not small in anyone's book. But while the views are breathtaking, the important which means you can relax with a holistic spa treatment in the morning and yet be hurtling through tree canopies on a zip wire in the afternoon.

Highlights include The Well Spa, The Tafarn, the Adventure Centre, Steep Ravine, Blue Lagoon Water Park, Dargavel's wine store and grocery shops and a great mix of restaurants. (Thrown in are abundant wildlife, ancient woodland and a long rich history.


Bluestone offers the following facilities.
Bluestone marks most national events with special activities, spa packages, fireworks, special menus, and we make sure you know
all about what else is on offer within Pembrokeshire.

Quite simply, there's just so much to do at Bluestone. From archery and laser clay shooting to a special Off Road Safari for the kids.

The whole family will be able to find something to suit them.

The adventure centre has a range of play for youngsters, including a towering obstacle course and climbing wall, ball pool and indoor high ropes course. And we have LEGO, oh yes: a whole room full; plus Techniquest, combining science and play, and the Discovery room where your kids can find new ways to burn off energy. Don't worry, there's a café and bar too, because we understand that all that supervising can really take it out of you.

Outside, you'll find all manner of strange things going on in the woods, from Bush Craft lessons to high ropes and zip wires through the trees. Within the Bluestone acreage you can explore on foot (we can provide maps) or hire bicycles. If your kids are aged 5 to 9 years they'll probably get a kick out of Junior Rangers Club, where they can play in and explore the natural environment, under safe, trained supervision.

And of course our water park, Blue Lagoon, offers fantastic swim and play opportunities with pools and activities suited to all ages and abilities.


Pamper yourself in the elegant and tranquil environment of this health-spa situated in the centre of the village. Ease your soul and let the pleasant heat relieve any muscular aches, detoxify the skin and rejuvenate you.

The soft lighting, luxurious treatments and expert skills of each therapist combine to ensure the utmost attentive care to mind, body and spirit.

Eleven treatment rooms, saunas, steam rooms and The Well Vitality Pool allow for body and skin treatments, as well as relaxing or toning therapies.

Brick sauna
Celtic sauna
Herbal steam room
Marine steam room
Ice pod
Dry salt room
Feature showers
Wet jets


There is a club and / or bar available on the park
There is a restaurant on the lodge park
There is a childrens play area on park
Indoor Swimming Pool on the park
Outdoor Swimming Pool on the lodge park
Cycle hire is available on or near to the lodges
Golf on or near to the lodges
Horse Riding on or near the lodges
There is a shop on the park to buy food and other essentials
Disabled access available
WiFi or internet is availble on parts or all of the lodge park

Address
Bluestone
Canaston Wood


Narberth
Pembrokeshire
SA67 8DE
Wales

Telephone:
Fax:




Directions:

From the North: follow the A487 to Cardigan and then take the A478 for approximately 20 miles, signposted Tenby to Penblewin roundabout.

From the East: follow the M4 West to Junction 49. Take the A48 to Carmarthen, and then follow the main A40 trunk road towards Haverfordwest, passing St Clears, to Penblewin roundabout.

From Penblewin roundabout: continue on the A40, signposted for Haverfordwest, for approximately 3 miles, when you arrive at the Robeston Wathen roundabout continue straight on (signposted Bluestone). At the next roundabout, take the left hand exit signposted Bluestone onto the A4075 to Pembroke. After approximately 2 miles, you will arrive at the Bluestone roundabout.

From Fishguard: take the A487 signposted Haverfordwest. At Withybush roundabout, take the 2nd exit signposted for St Clears. After approximately 8 miles, turn right at the Canaston Bridge roundabout, signposted for Bluestone and Pembroke. After approximately 2 miles, you will arrive at the Bluestone roundabout.


Local Area
One of the many great things about Pembrokeshire is that its coastline is so amazing, new ways have had to be invented to discover it. Obviously the old ways still work. You can't beat a walk along the Pembrokeshire coast path. Or a sit down and a fish while you admire the views. But you might want to consider a nostalgic outing with Bluestone's Classic Tours. Two beautiful 1960 Bristol MW buses have been lovingly restored and are revving up ready to take you to some of Pembrokeshire's finest attractions.
You can also have fun in the water by taking a trip to see whales and dolphins or simply jumping in, if you take part in a fast growing sport called coasteering. Whatever sounds the right sort of activity for you, we've linked up with some of Pembrokeshire's best activity providers to make it easy for you to have fun and explore.


Local Information & Businesses
There are lots of outside adventures to have at Bluestone, but your accommodation is not one of them. Our lodges give boutique hotels a run for their money. And flatscreen televisions and dishwashers come as standard.

The accommodation at Bluestone is unique and finished to an extremely high standard - designed to inspire and connect with the surrounding environment while ensuring sumptuous comfort.

The timber lodges are built from sustainably-sourced European whitewood and located within the two Bluestone valleys, while the studios and cottages are built in a traditional Welsh style and located in the village itself. We didn't have to think long and hard about naming our lodges - inspiration came from the beautiful islands that hug the Pembrokeshire coastline whilethe cottages are named after indigenous flora and fauna.

Lodges
Bluestone has 178 stylish and luxurious timber lodges in four designs: the four-bedroom Dinas, the three-bedroom Skomer, the two-bedroom Ramsey,
and the two-bedroom, semi-detached Caldey. All lodges are equipped and furnished to the same high standards.

Built from European whitewood sourced only from sustainable and correctly managed forests, the lodges are triple glazed and extremely well-insulated,
so they require very little energy.

Other green measures include solar panels in 130 of the most suitably-oriented lodges and use of Timbor, an environmentally-friendly,
boron-based wood treatment.

Cottages
Cottages offer a perfect location for those who want to enjoy the quiet of a good night's rest and yet still have the convenience of being right within the village and the many restaurants and facilities.

The cottages are terraced and situated within the village. They have their own unique character and offer guests a taste of village life from, well not quite the olden days but definitely a time before. Cottages are available with one or two bedrooms (two bedroom cottages consist of one double and one twin with full size bunks).

Studios
These bright artist style studios at the Tafarn. are for couples or single occupancy only. Situated in the village, primarily at first floor level, they comprise a main bedroom with en-suite facilities and sitting room area.

(Note these apartments do not have any kitchen facilities. They do have tea/coffee making facilities and are central to all the village restaurants.)

Please visit parks website for the latest deals and prices
Awards:
User Reviews
We have 0 in our database for Bluestone. Only the last 10 are shown for each site
Reviewed by:
Date of stay:
Rating / 5

---
Have you been to Bluestone? Please submit your review so that others can benefit from your experience.
More information about lodge holidays <! - End->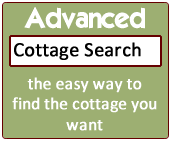 Cottages
Types of holiday cottage
Lodges
Information